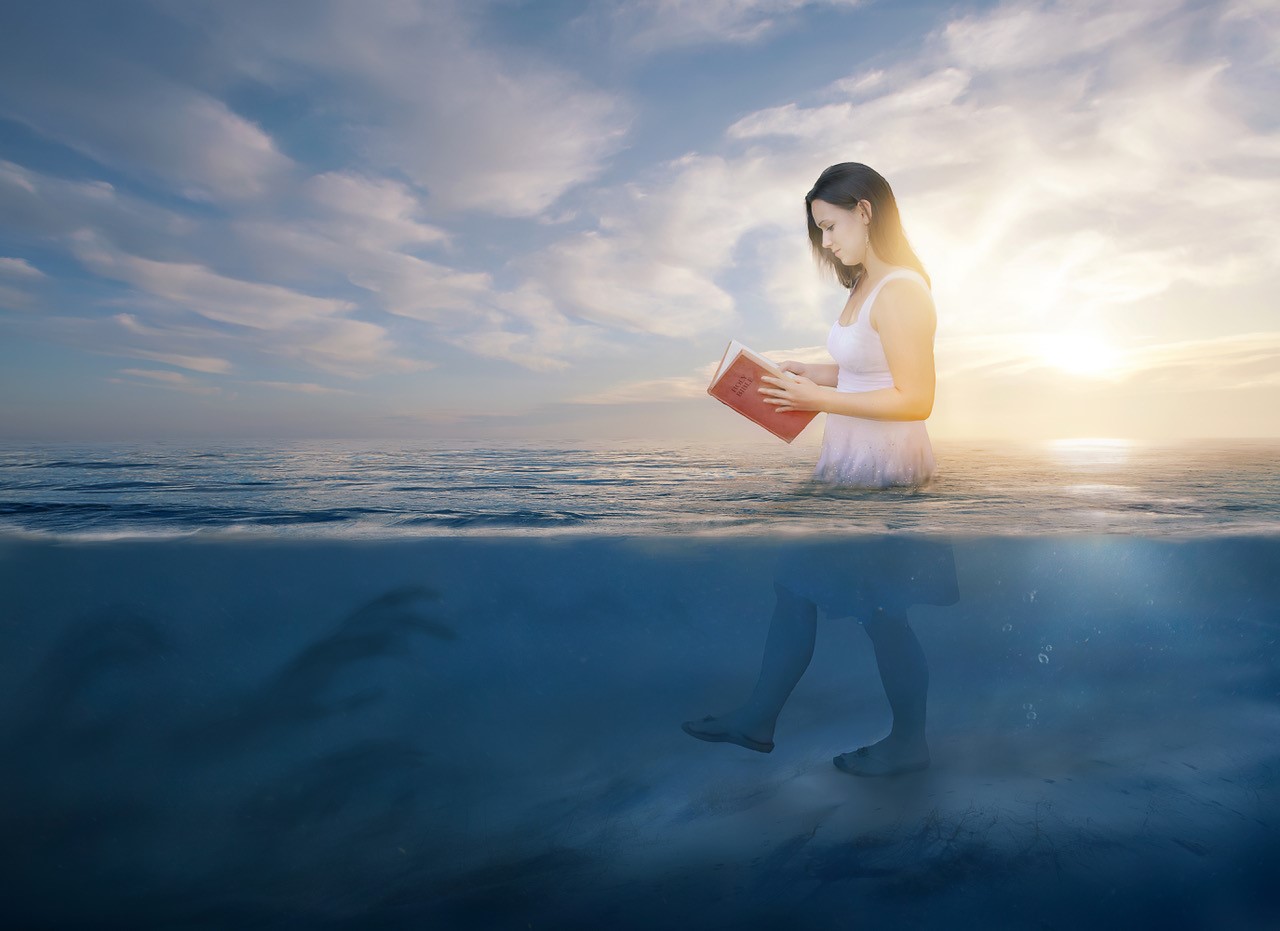 The Encouraging Blog
Walk Confidently
As summer nears – vacations, no school, camps, picnics, country fairs – and the list could go on and on …
While thinking of all of these wonderful times it is hard to realize what a turbulent and difficult climate we live in as Americans and even more so as Christians. But we must remember we were never promised an easy life with no problems just because of our faith.
"Yes, and all who desire to live godly in Christ Jesus will suffer persecution." (2 Timothy 3:12) "I have told you these things, so that in Me you may have peace. In this world, you will have trouble. But take heart! I have overcome the world." (John 16:33)
Our faith in Jesus Christ is being tested every day. "This child is destined to cause the falling and rising of many in Israel, and to be a sign that will be spoken against, so that the thoughts of many hearts will be revealed." (Luke 2:34-35)
From the time of His birth, when Herod sought to kill every boy child under a certain age, people have been seeking to extinguish the Light of the Gospel. But, that Light is still shining over 2000 years later!
Jesus Christ is the light of the world and the darkness of our world today cannot change that. His sovereignty rules over all! "The Lord has established His throne in heaven, And His kingdom rules over all." (Psalm 103:19)
Regardless of our circumstances – whether everything is going well for us, or if we are having extreme difficulties, we must never allow ourselves to succumb to feelings of despair, hopelessness and defeat. God's Word is full of hope to give us the strength to overcome and rise above the floodwaters of life!
"So do not fear, for I am with you; do not be dismayed, for I am your God. I will strengthen you and help you; I will uphold you with my righteous right hand." (Isaiah 41:10)
In facing any life difficulty, it can seem as if God is far, far away. "Even in our darkest days, the Lord is there shining His Light in the darkness." (Psalm 139:12) "Whenever I am afraid, I will trust in You." (Psalm 56:3)
Be encouraged. God is still on His throne and in charge of all aspects of your life – NOTHING gets by Him. He has already won the victory over our circumstances. You may think what you are facing is too impossible to overcome … NOTHING IS IMPOSSIBLE WITH GOD!
"But the very hairs of your head are all numbered. Do not fear therefore; you are of more value than many sparrows." (Luke 12:7)
So, today, find a quiet place to sit and talk it all out or cry it all out with the Lord. Only when we give it all to Him that we can rejoice knowing that God is in control and will work it for our good and for His glory. God will work it out! He fights on our behalf! You will see it!
"For since the beginning of the world Men have not heard nor perceived by the ear, Nor has the eye seen any God besides You, Who acts for the one who waits for Him." (Isaiah 64:4)
There is always something to be thankful for even in our most desperate times. Because of Jesus, we can walk confidently and rest comfortably in the midst of temporary hardships, troubles, and trials of all kinds while we are in this world.
"When you pass through the waters, I will be with you; And through the rivers, they shall not overflow you. When you walk through the fire, you shall not be burned, Nor shall the flame scorch you." (Isaiah 43:2)
Immanuel … God is with us!
Be Honest with God
Are you rejoicing in the Lord? Perhaps you are only pretending to be rejoicing – perhaps you are really just covering up behind a false appearance and you are really suffering in silence.
The Lord reminds us in Scripture that we will have troubles in this life – "I have told you these things, so that in Me you may have peace. In this world, you will have trouble. But take heart! I have overcome the world." (John 16:33)
When we are open and honest with the Lord there is no need to pretend to be joyous when we are not. He wants to touch us. He wants us to have a relationship with Him that is real and personal. He wants us to talk to Him about everything that is going on in our lives. Then, we will discover seeing Him at work in the matters that concern us…the details of our lives.
We become salt and light. Our lives display HOPE to others. We grow to become the authentic, genuine Christians the world is so desperately looking for. We begin to share our faith with others…"If He did it for me (changed my life), He can do it for you too."

In these perilous times, we must remain steadfast and fully persuaded in our faith knowing that NOTHING can separate us from our Savior!
"For I am convinced that neither death nor life, neither angels nor demons, neither the present nor the future, nor any powers, neither height nor depth, nor anything else in all creation, will be able to separate us from the love of God that is in Christ Jesus our Lord." (Romans 8:38-39)
Be honest with God. Take all your concerns to the Lord Jesus in prayer and let Him touch you today. He loves you. It does not matter how old or young you are. Jesus can use you. He has a plan for your life. Jesus can be trusted. As you pour out your life to Him, He pours out His into yours.

Take all your concerns to the Lord Jesus in prayer and let Him touch you today. He will change your life and use it for His glory!
"Casting all your anxieties on Him, because He cares for you." – 1 Peter 5:7